Tickets
Home
Tickets
Tickets
Brescia's public transport service is divided into two tariff zones:
Zone 1 which includes the City of Brescia
Zone 2 which includes the municipalities of Concesio, Bovezzo, Caino, Nave, Gussago, Collebeato, Cellatica, Roncadelle, Castelmella, Flero, Borgosatollo, Poncarale, Rezzato and Botticino.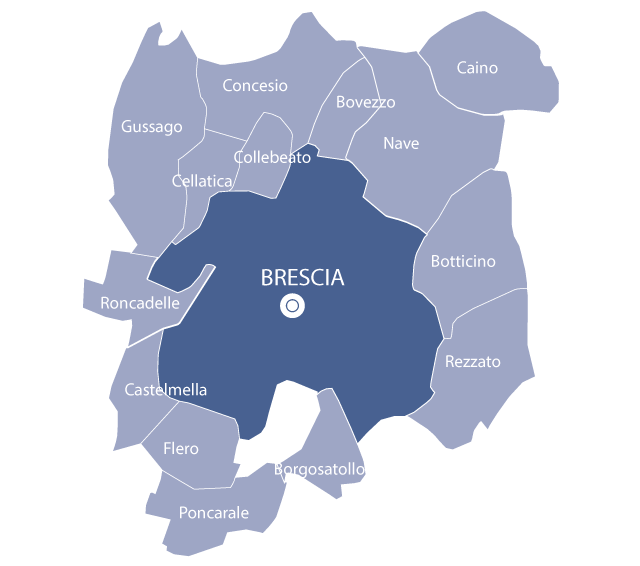 Public transport tickets in Brescia are magnetic (paper with magnetic stripe) and electronic (Omnibus Card).
Prepaid services require the possession of an Omnibus Card.
Omnibus Card. Always keep it with you
The Omnibus Card is Brescia Mobilità's multiservice card. A contactless electronic card, personal and non-transferable, that can be used for any service offered by Brescia Mobilità, like bus and subway passes (1 month, 2 months, 3 months, 6 months or 1 year), paying for parking in town, using the Bicimia bike sharing service.

It can be requested online or at Infopoints Turismo e Mobilità in Via Trieste 1 (open from Monday to Friday from 9 am to 7 pm; Saturday and Sunday from 9 am to 5 pm) and Viale della Stazione, 47 (open from Monday to Friday from 9 am to 7 pm, saturday from 9 am to 5 pm with the exception of public holidays) and the InfoTicketPoint in Via San Donino 30 (open from Monday to Friday from 8 am to 4 pm).
From 2021, Omnibus Cards are valid for 10 years (cards issued before 2021 were valid for 5 years). Upon expiry, it is necessary to go to one of the Infopoints to replace the card and transfer any remaining travel tickets onto the new one.
Click here to see the Omnibus Card FAQ